WEBSITE DESIGN & DEVELOPMENT
We specialize in creating visually stunning, fully functional websites that help businesses achieve their online goals. Our team of experienced designers and developers are dedicated to creating websites that not only look great, but also perform well in terms of user experience and search engine optimization. We understand that your website is often the first point of contact for potential customers, and we take pride in ensuring that it makes a lasting impression.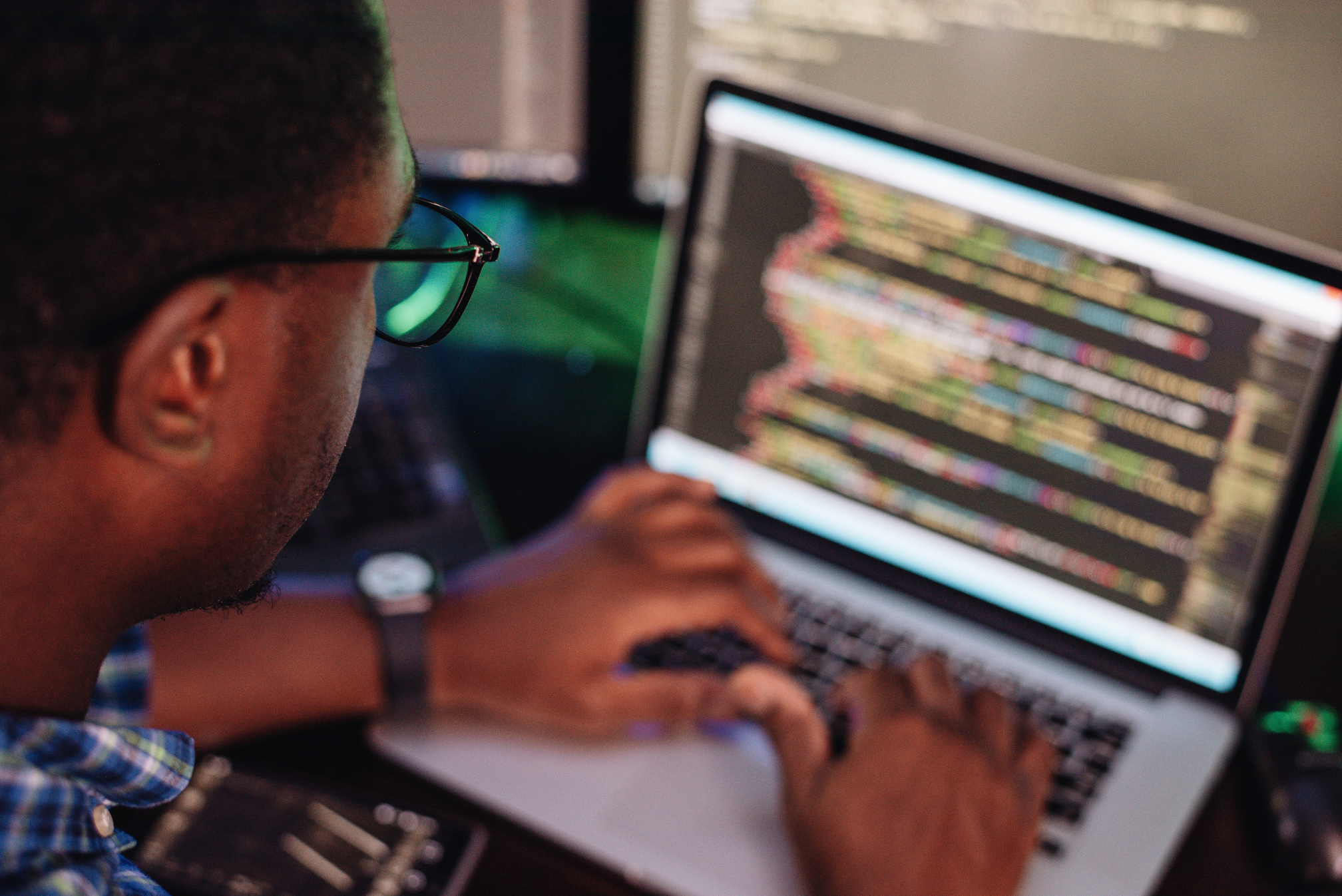 Current State Assessment / Market Analysis

Ideation and Goal Planning

Execution / Implementation Plan
We offer a wide range of services to help you achieve your online goals, including:
Custom Website Design: Our team of designers will work closely with you to create a website that is tailored to your brand and goals. We'll create wireframes, mockups, and final design files that are ready for development.
Website Development: Our developers will build your website using industry-standard technologies such as HTML, CSS, JavaScript, and PHP. We'll also integrate your website with other systems, such as e-commerce platforms, CRM systems, and content management systems.
Responsive Design: We'll ensure that your website is optimized for all devices and screen sizes, including desktops, laptops, tablets, and smartphones.
E-Commerce Development: We can help you build an e-commerce platform that allows you to sell your products or services online. We'll integrate the platform with payment gateways, shipping providers, and inventory management systems.
Content Management Systems: We can integrate a content management system that allows you to easily update and manage your website's content. This could include WordPress, Drupal, or any other popular CMS.
Search Engine Optimization: We'll optimize your website for search engines by incorporating best practices for on-page SEO, such as keyword research, meta tags, and alt text.
Social Media Integration: We'll integrate your website with social media platforms, such as Facebook, Twitter, and Instagram, to increase engagement and drive traffic.
Website Maintenance: We'll provide ongoing website maintenance and support, including software updates, backups, and security monitoring.
Website Hosting: We offer website hosting services and ensure your website is available and running efficiently.
Analytics and Reporting: We set up website analytics and provide regular reports on website traffic, visitor behavior, and conversion rates.
Marketing Services: We also offer additional marketing services such as email campaigns, pay-per-click advertising, or search engine marketing.
We take pride in our ability to understand and meet our clients' needs, and we are committed to delivering results that exceed expectations. If you're looking for a website design and development team that can help you achieve your online goals, contact us today to schedule a free consultation and see how we can help you take your business to the next level.
We take a highly collaborative and iterative approach to website design and development. We start by getting to know our clients, their business, and their goals for their website. We then work with our clients to develop a detailed project brief, outlining the scope of the project and the specific features and functionality that are required. Once the project brief is finalized, our team of designers will create wireframes and mockups of the website to give our clients a clear idea of how the website will look and function. We encourage our clients to provide feedback at this stage, so we can make any necessary adjustments before moving forward with the final design. Once the design is finalized, our development team will then begin building the website using the latest technologies and best practices to ensure that it is fully functional, responsive, and optimized for both users and search engines. We also make sure that website is accessible for everyone, including people with disabilities. Throughout the development process, we keep our clients informed and involved, providing regular updates and demos of the website so they can see the progress and provide feedback. We also test the website thoroughly to ensure it is bug-free and fully functional before launch. After the website is launched, provide training to our clients, so they can easily update their website content on their own if they want or hire a dedicated resource to support and manage.
We are here to make your website project a success! Our holistic approach to website design and development ensures that every aspect of your project is tailored to your unique needs. With our team of experienced professionals, you can rest assured that your project will be handled with the utmost care and attention. We understand the importance of having a website that looks great and performs well, and we provide you with the best possible results. At Parkland Consulting, we provide everything you need for a successful website project. From user experience optimization to search engine optimization, we take care of it all — so you don't have to worry about anything! The best part? Our services come at an unbeatable price. We offer competitive rates and strive to keep costs low without compromising on quality — so you can get the most out of your investment.
How can I make sure my website is optimized for mobile devices?
Making sure your website is optimized for mobile devices is an essential part of any successful digital marketing strategy. With more and more people accessing the internet from their phones, it's important to make sure that your website is easy to navigate and view on all devices. There are a few key things you can do to ensure your website is optimized for mobile devices, such as ensuring the design is responsive, using smaller images, and avoiding pop-ups. By taking these steps, you can be sure that your website will offer a great user experience on any device.
What is the best way to ensure a good user experience on my website?
How long does it usually take to design and develop a website?
What are the steps involved in website design and development?
Growth Strategy & Digital Marketing Agency.